The Citadel of Blaye is a fortress located in the town of Blaye, in the department of Gironde. The Citadel was built between 1685 and 1689 by the military engineer François Ferry. In 2009, the Citadel of Blaye was included in the UNESCO World Heritage List
The Citadel is an impressive sight, rising above the vineyards and fields that surround it. In addition, the walls of the fortress are about 20 meters high and 25 hectares . Inside the walls there are gardens, moats and a casemate where cannons were once stored. Today, the Citadel is open to the public and is a popular tourist destination
History of the Citadel
Indeed, the construction of the Citadel began in 1685 under the direction of Vauban. He was a renowned military engineer who also designed many other fortresses along the French borders. The work was completed in 1689.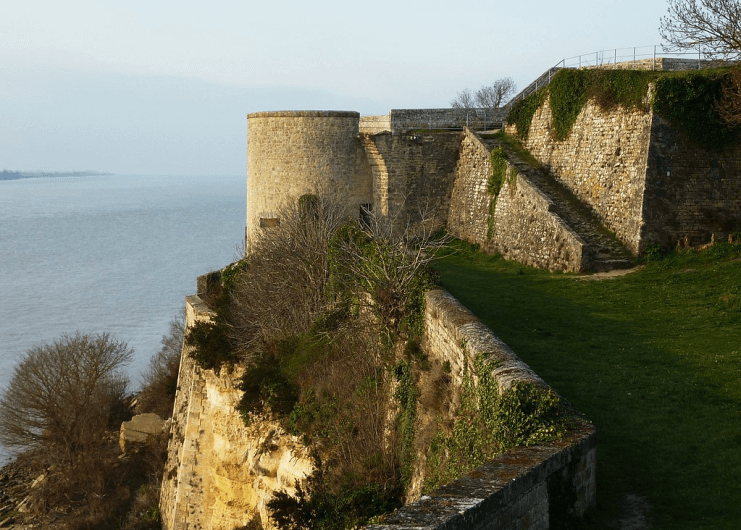 Visit the Citadel today
The Citadel is open to visitors all year round. Indeed, you can explore the bastions and ramparts. Admire the view of Blaye and the surrounding vineyards from the top of the walls. Take a walk in the flowered and wooded gardens. Or discover the history of the fortress in the museum located inside: Museum of Archaeology and History of Blaye
Finally, whether you are interested in history or just looking for a unique place to explore during your stay in Bordeaux, a visit to the Citadelle de Blaye will certainly be an enjoyable experience!
Conclusion
Imposing and majestic, the citadel of Blaye is today, within the Network of the major sites of Vauban, registered with the World Heritage of UNESCO with the Vauban lock. Marked by the history of France and by illustrious characters, it invites you to discover magnificent panoramas on the largest estuary in Europe, the Gironde. The citadel of Blaye preserves intact the defense system set up by Vauban with its ramparts, its doors and its underground passages as well as the buildings necessary for the good functioning of a garrison: old convent, prison, barracks, powder magazine, ….